Chico Pride 2020's Service of Visibility
This year, Faith Lutheran was not alone in our contribution to Pride; we held a joint, interfaith service where we along with First Christian, First Baptist, the Unitarian Universalist Fellowship, Bethel AME, and Trinity Methodist celebrated our queer and trans siblings and siblings of color.
Chico Pride Festival
Annually in Summer
Stonewall Chico Pride is the largest LGBT*Q+ event between Sacramento and the Oregon border, and one of the biggest annual festivals in the Butte County area. It's a celebration of diversity; uniting, strengthening and affirming the LGBT*Q+ Community and our allies. With 4 days packed full of events for all ages, interests, identities and walks of life, Chico Pride pulls in between 5,000 and 7,000 attendees each year. FLC puts up a booth each and every year!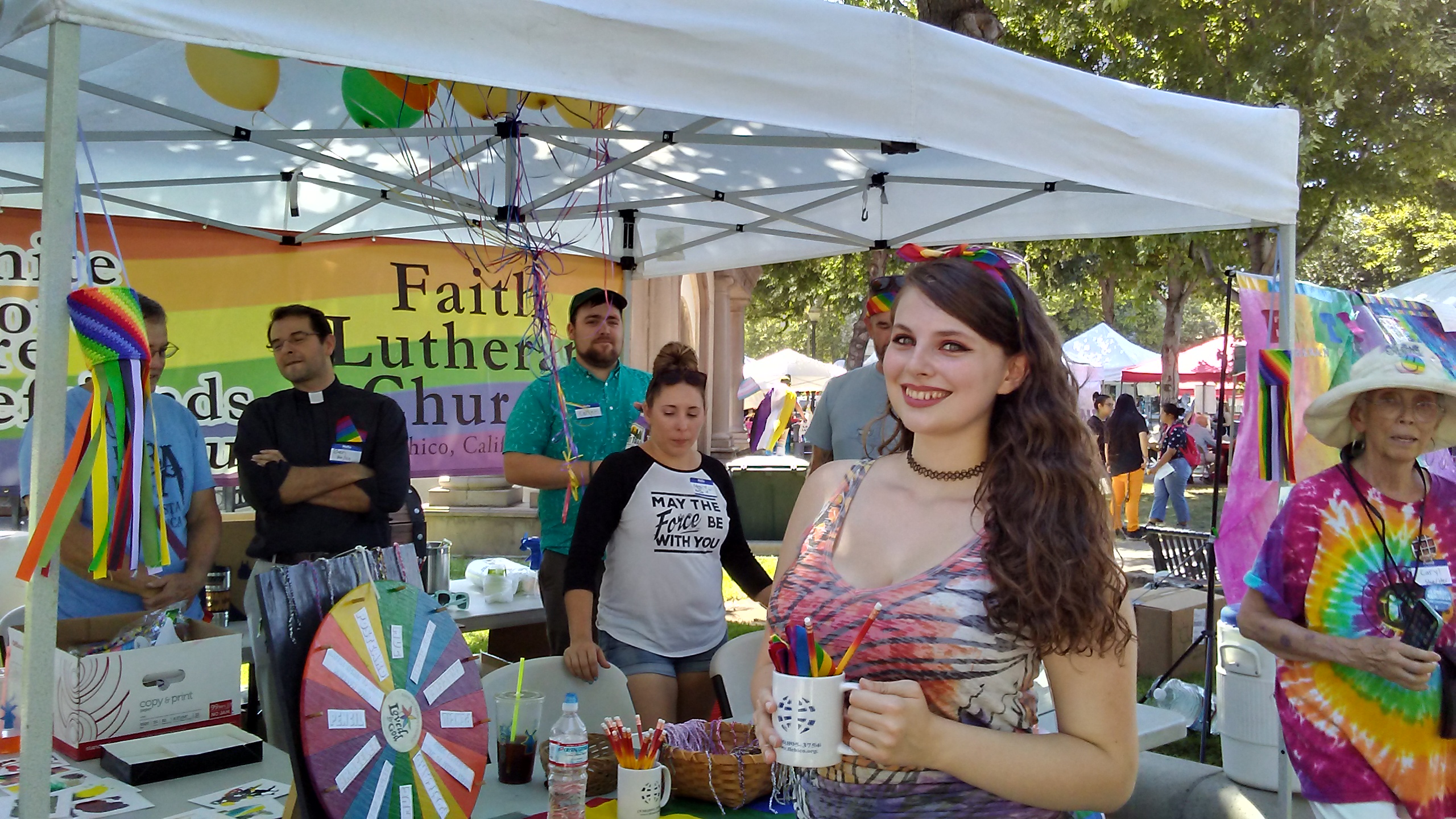 Transgender Day of Remembrance
November 20
Faith Lutheran Church collaborates with and provides the facilities for Transgender Day of Remembrance each November. The Transgender Day of Remembrance, also known as the International Transgender Day of Remembrance, has been observed annually on November 20 as a day to memorialize those who have been killed as a result of violence against the trans community. It is a day to draw attention to the continued violence endured by transgender people. Flags are planted in the lawn of the church to symbolize each transgender person who has died that year as an act of violence.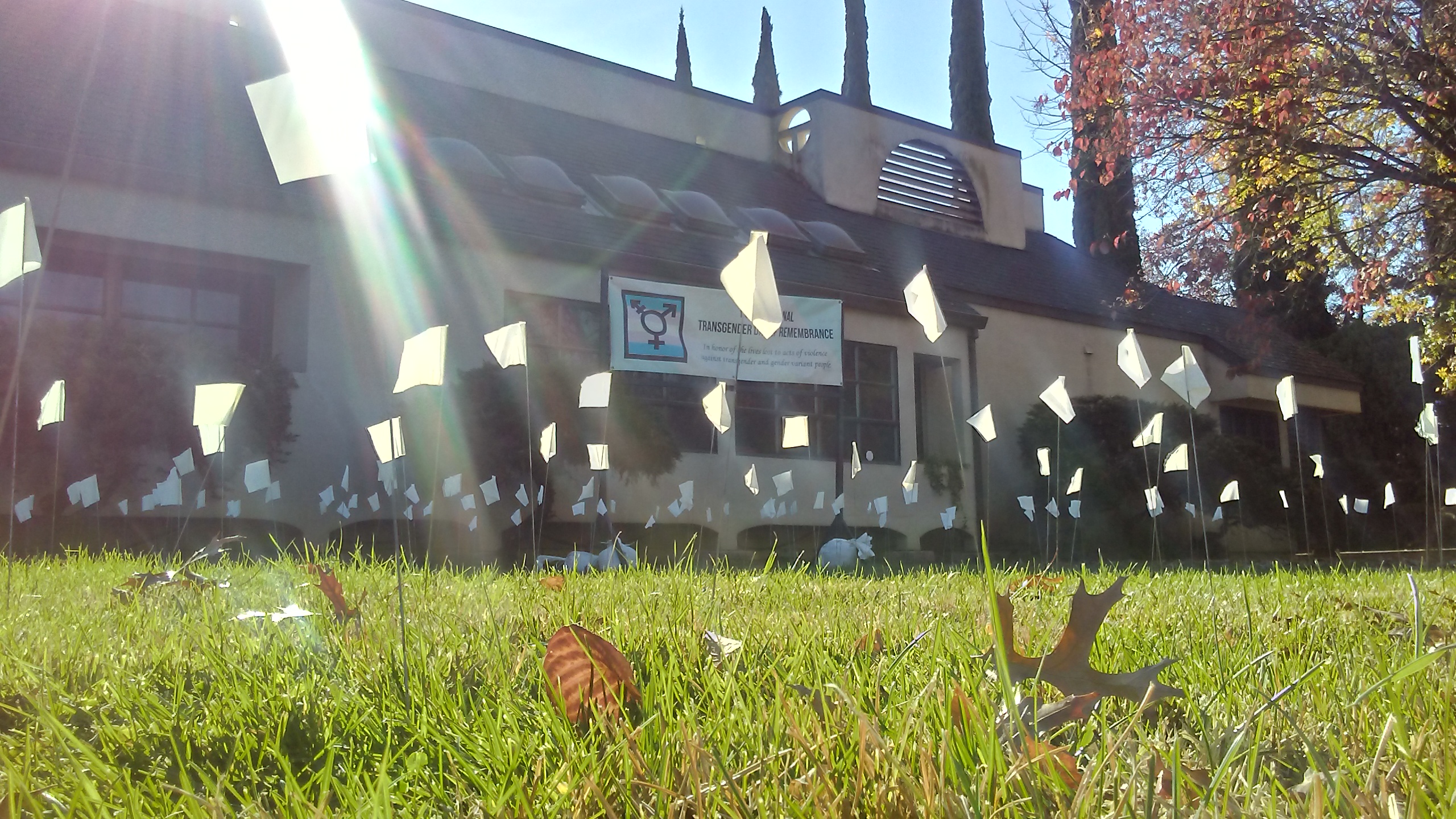 LGBTQ+ Education
We provide FLC-made pamphlets such as LGBTQ+ Identities and their Meanings and Your Trans Neighbor. We occasionally host educational panels here at the church like our Trans Q&A, and collaborate often with Stonewall Alliance on various projects. Whether you are curious as to what it means to be queer or are exploring your own gender or sexuality, Faith Lutheran is a safe space to be. Counseling, support groups, and other resources can be found at Stonewall Alliance Center.