Have you ever asked the question "what can I do to help those in need?" Welcome to Faith's ministry of community outreach: hands-on, community action. We are a diverse group of creative thinkers and hard workers, carrying out the will of God on local and global levels so that we can do our part in making the Chico community and the world a more peaceful and understanding place where the needs of food, safety, and shelter are met.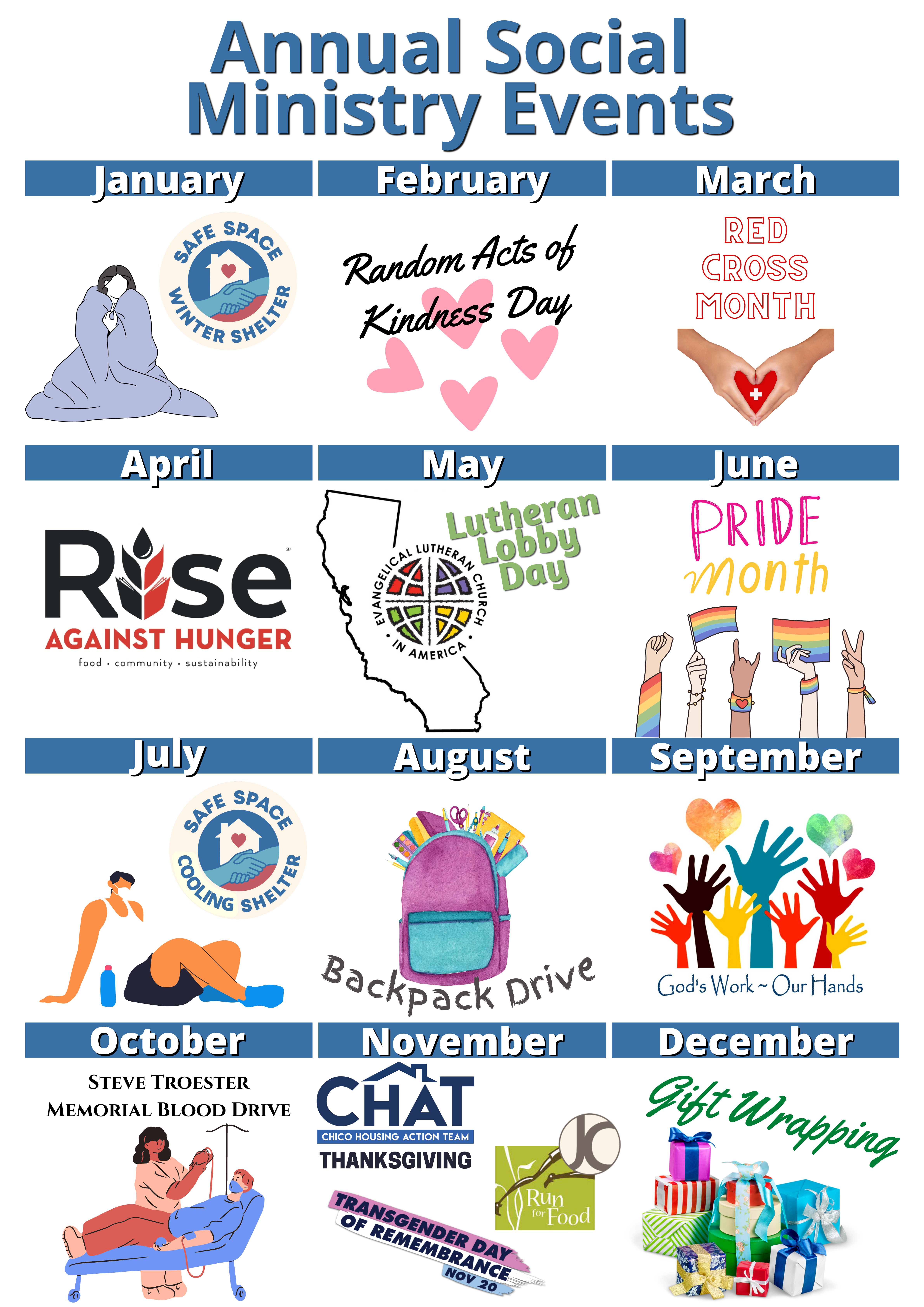 Shelter Solutions
We work with Safe Space to provide safe shelter in the hottest and coldest months of the year. Faith collaborates with Chico Housing Action Team and the North State Shelter Team in attempts to brainstorm and carry out proactive solutions to help those without basic housing essentials. CHAT Thanksgiving takes place in our Fellowship Hall once a year. We run a food bank from our parking lot twice per month, and anybody in need is welcome to drive or walk up.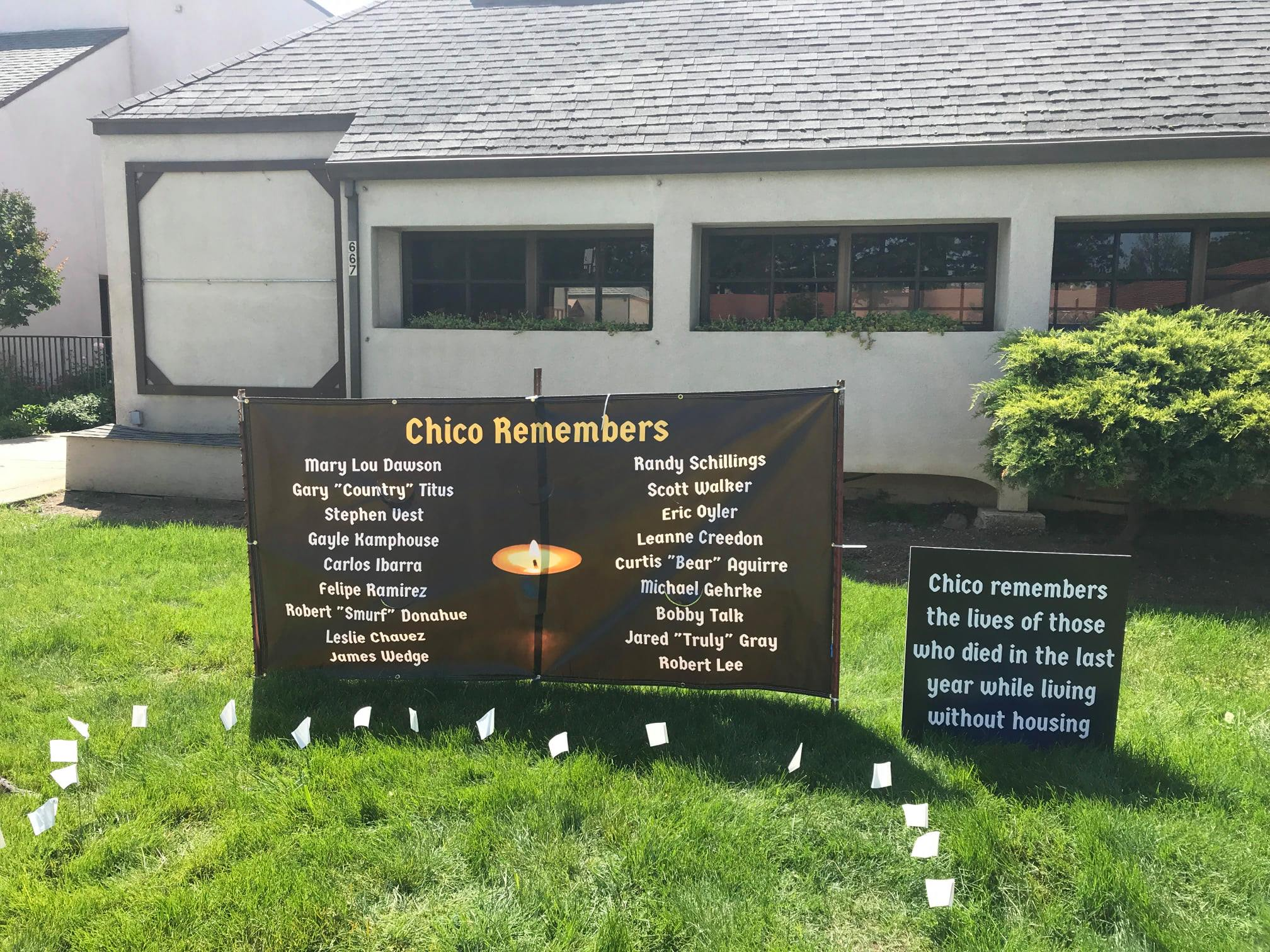 Disaster Response
Faith Lutheran Church has banded together three times since 2018 in order to provide relief to those affected by natural disasters. In the wake of the Camp Fire, Faith worked with Living Spaces in order to provide mattresses to those without. This went on from 2018 through most of 2019. After the fire Faith also distrubuted masks and other necessities. The second event was Camp Noah, a camp for kids who have suffered from the affects of natural disasters. Here, kids could play games, have fun, and talk about their emotions in a healthy and constructive way. And finally, Faith continues to act during Shelter in Place. We provide groceries for our members who cannot safely go to the store; our members hand-craft masks not only for our members, but other folks in our community; and CDs of our online sermons are delivered safely to our congregants without computers.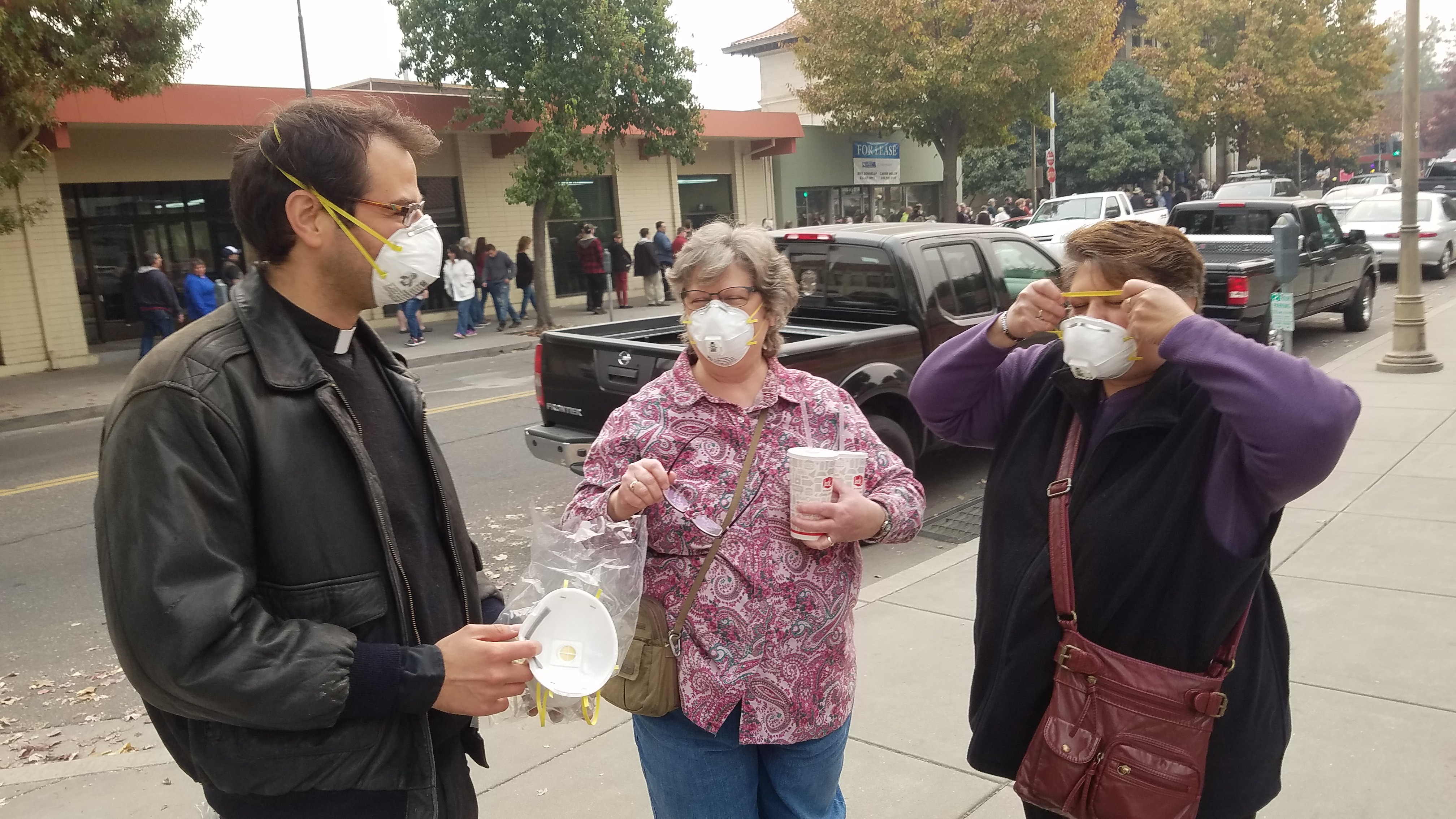 Food & Meals
Every other month, non-perishables are donated to the "Blue Bags," or Chico Food Pantry project. Non-perishables can be dropped off at the office any time during hours! We are affiliates and sponsors of (and many of us actively participate in) the Hunger Trolley Helpers Group, a band of folks who buy, prepare, and bring meals to Comanche Creek every single week. On the first and third Friday of the month, folks can swing by the Faith Lutheran Church parking lot to pick up free groceries thanks to the Food Bank of Contra Costa and Solono Counties. Once a month, groups of 2-3 people go to the Torres Shelter to prepare, cook, and serve meals to those staying at the shelter. "It's always been a great experience serving at the Torres Shelter," say Grace and Kathy Mahannah, long-time Torres Shelter volunteers, "both because the guests appreciate our efforts and because we have an awesome team to work with. The one type of support we could really use is an additional team member or two. No experience is necessary, of course!"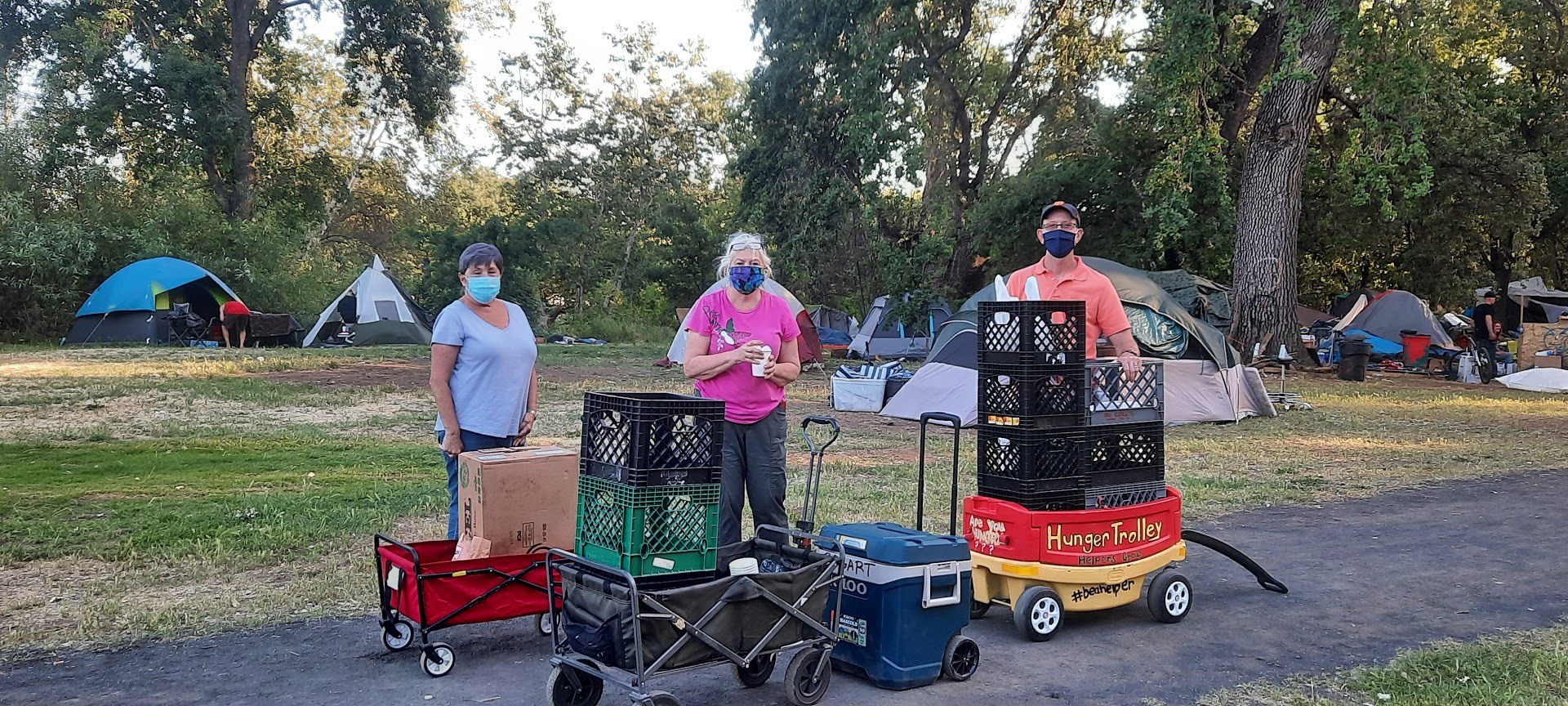 Global Works
We financially support our sister Parish in Kagitumba, Rwanda, as they continue to build their church. Once per year, our youth take a trip to Rancho Santa Marta, Mexico, and construct schools and other buildings. Rise Against Hunger takes place annually, where we package and deliver hundreds and hundreds of meals to places across the world that are most in need of food.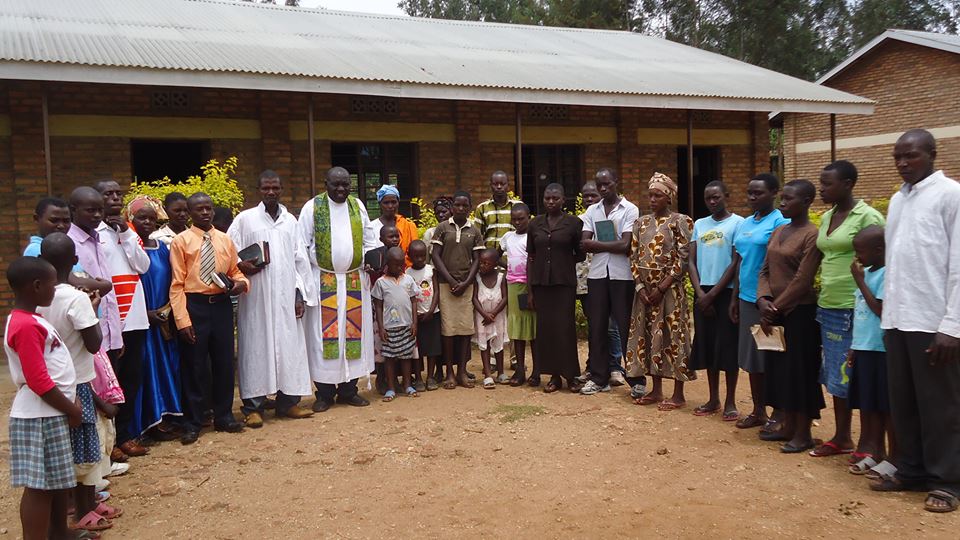 Queer Ministry
Aside from being money-sponsors of Stonewall Alliance Center, we always participate at Chico's Downtown Pride Festival. Our staff has participated in Drag Storytime for kids, some leading the kids' call while others did drag and read stories. We collaborate with Stonewall Alliance yearly to host Transgender Day of Remembrance, a vigil for those who have lost their lives to acts of trans violence over the last year. This includes an altar built by the Chico community, and Faith members provide comfort food for after the vigil. We also offer music, sermons, and stories as part of Chico's annual Interfaith Pride Service. If you need educational resources, counseling, or info on queer-affirmation of the church, check out our resources!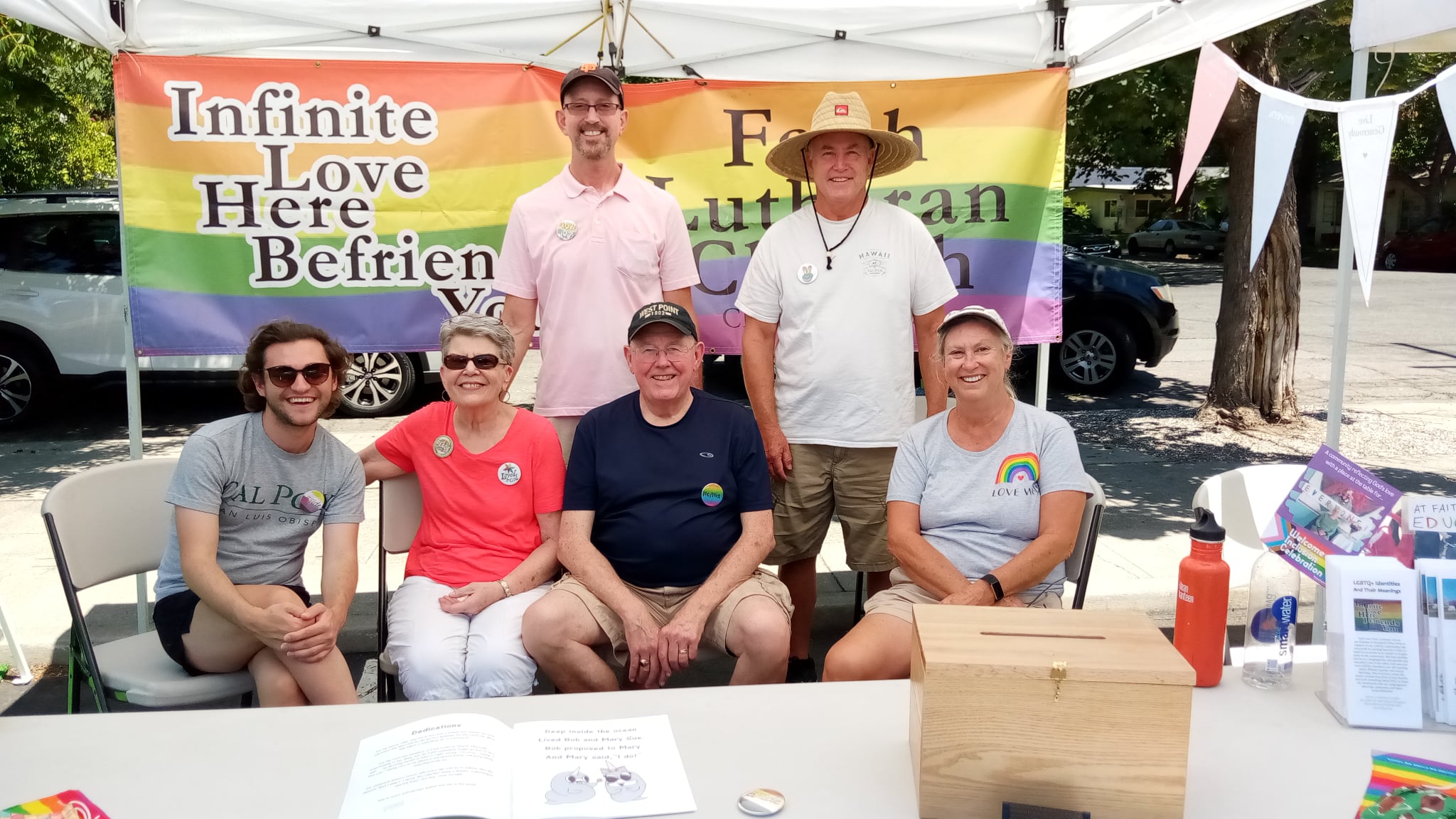 Supply Drives
Each summer, Faith Lutheran Church runs a school supply drive. Approximately 100 backpacks with pencils, paper, and other essentials are given freely to students without, are are blessed during worship at "Blessing of the Backpacks" before the school year begins. Other supply drives happen as-needed throughout the year. In winter, we typically collect socks, backpacks, tarps, and other essentials to keep folks warm and out of the elements; in summer, we ask folks for water bottles or canteens.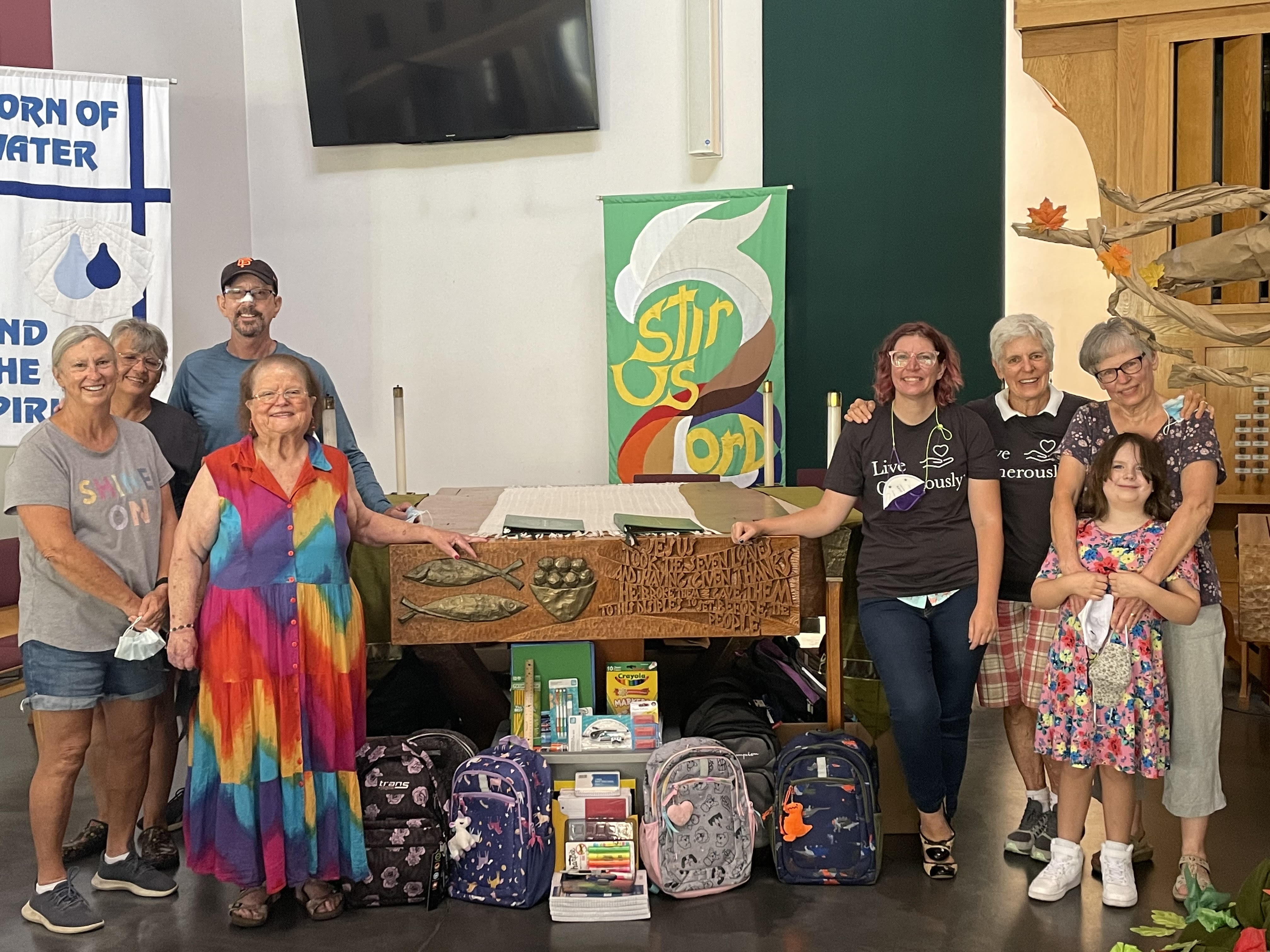 Advocacy
Our community outreach team provides advocacy opportunities whether it be volunteering, financial contributions, active service, verbal or written support, or other meaningful acts. In 2022, we are starting the tradition of participating in National Acts of Kindness Day, as well as Red Cross Month. Once a year we take part in Lutheran Lobby Day as well as God's Work Our Hand Sunday, where we go out into the community to fix, clean, and repair buildings/places in need. In the past, we have helped restore and clean up churches. This year, our focus is cleaning up the Chico Creek.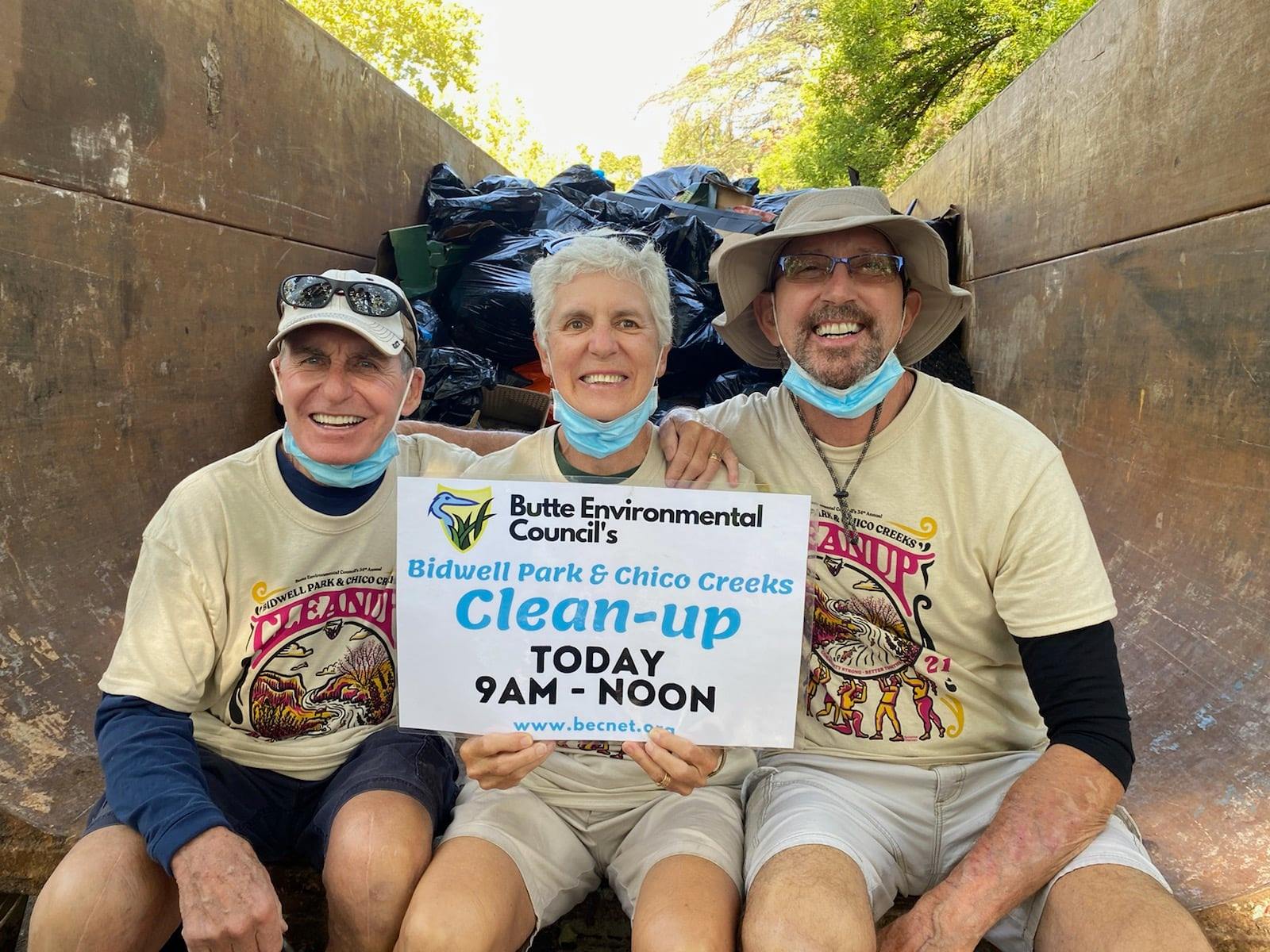 How Can I Help?
Please contact the office and let us know you'd like to take part in this ministry, either in a general sense or in a specific event. All are welcome to participate whether you are a member or have never set foot in our church before. We would love to meet you and show you where our greatest needs are.