Faith Lutheran Church of Chico was organized under Pastor E. A. Haye on October 23rd, 1950, and the cornerstone of the original building was laid in 1952. Since then, Faith Lutheran has seen many changes, including the construction of a beautiful modern Sanctuary and Parish Hall.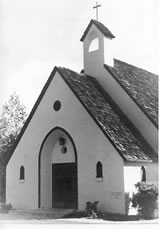 In 1988, three churches formed the Evangelical Lutheran Church of America, which our congregation in Chico is a part of. The ELCA is headed by a bishop (currently Elizabeth Eaton) and is comprised of 65 synods, including our synod - - the Sierra Pacific Synod which we share with Northern California and part of Nevada.
In 1990, Stephen J. Russell & Co. Organ Builders constructed for Faith its beautiful pipe organ under the supervision of Rev. Carl Wilfred and Rev. Dr. Donald Heinz. Faith's many talented organists play this beautiful instrument during services to this day.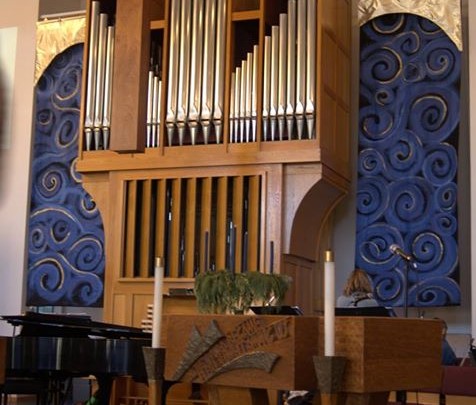 In the 2000s, Reconciling Works was founded on the basis of a group called Lutherans Concerned for Gay People which was created in the 1970s. In 2015, the Reconciling in Christ program was founded through Reconciling Works and takes the stance that peoples of all genders and sexualities are welcome to worship. Faith Lutheran is a Reconciling in Christ community.
In 2016, Pastor Ben Colahan took Faith under his wing. Over the next few years, the position of Director of Youth and Service was created and filled by Colter Murphy who oversees social and outreach affairs as well as youth and intergenerational programs and events. Management shifted about 6 months after Colter was hired, and Michael Nicholson, office manager, gratefully accepted the position.
In 2019, Council President Joel Zimbelman organized and began to carry out efforts to renovate the church facilities. With the help of our hard-working volunteers and members we are well on our way to making these improvements. A church rummage sale took place to help clear our decades of unused furniture and miscellanea. To better manage our facilities and distribute tasks, Laura Moravec accepted the position as Facility Manager and continues to take excellent care of our building. Our office wing is under renovation and we have made significant progress building toward having a functional conference room, and an area meant for counseling and relaxation - - yet to be named!
In October of 2019, we said farewell to the talented Kevin Anderson, our former Director or Worship and Music who moved south with his partner. In early 2020, this position was taken by Kansas native and organist Luke Nicolay who the church accepted with open arms and hearts. Luke's arrival completed what is now our current and active staff.
This summer we welcomed 4 new council members on board and continue to renovate our facility. We are currently replacing our old A/V system via fundraising through our Capital Campaign. We are also addressing roofing issues with our next item in the lineup being the installation of an all-gender, handicap-accessible, family-friendly restroom.