1500s - As Lutherans, our group is rooted in the movement begun by a Roman Catholic Monk, Martin Luther, about 450 years ago that encouraged individuals to engage with these sacred writings and to experience the freedom and love from "the source of the universe:" God. We join this movement by attempting, in our imperfect, human way, to seek justice, to show mercy, and to share this love with all living things from our own place and time.
Oct. 3, 1950 - Faith Lutheran Church is organized under Pastor E. A. Haye.
1952 - The cornerstone of the original building is laid.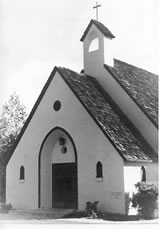 1970s - Lutherans Concerned for Gay People established, later to be adapted into Reconciling Works.
1988 - Three churches form the Evangelical Lutheran Church of America, which our congregation in Chico is a part of. The ELCA is comprised of 65 synods, including our synod - - the Sierra Pacific Synod which we share with Northern California and part of Nevada.
1989 - The "new" church (as you see it today) is constructed.
1990 - Stephen J. Russell & Co. Organ Builders construct for Faith its beautiful pipe organ under the supervision of Rev. Carl Wilfred and Rev. Dr. Donald Heinz. Faith's many talented organists play this beautiful instrument during services to this day.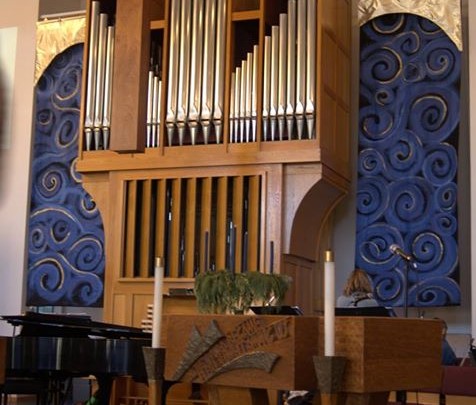 June 12, 2012 - Lutherans Concerned changes its name to Reconciling Works.
2016 - Pastor Ben Colahan installed as pastor.
2020 - Faith installs its audio-visual system, which makes both in-person and online worship possible.