Oct. 3, 1950 - Faith Lutheran Church is organized under Pastor E. A. Haye.
1952 - The cornerstone of the original building is laid.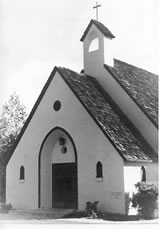 1970s - Lutherans Concerned for Gay People established, later to be adapted into Reconciling Works.
1988 - Three churches form the Evangelical Lutheran Church of America, which our congregation in Chico is a part of. The ELCA is comprised of 65 synods, including our synod - - the Sierra Pacific Synod which we share with Northern California and part of Nevada.
1990 - Stephen J. Russell & Co. Organ Builders construct for Faith its beautiful pipe organ under the supervision of Rev. Carl Wilfred and Rev. Dr. Donald Heinz. Faith's many talented organists play this beautiful instrument during services to this day.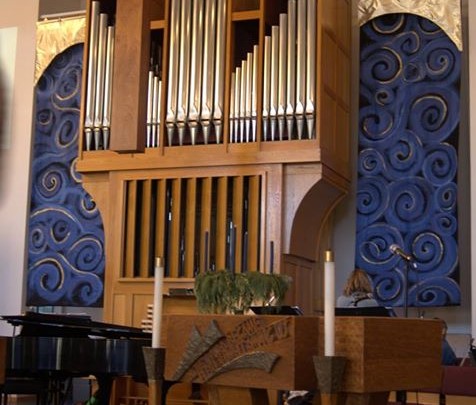 June 12, 2012 - Lutherans Concerned changes its name to Reconciling Works.
2016 - Pastor Ben Colahan installed as pastor.
2018 - A position is created for Director of Youth and Service, which is filled by Colter Murphy.
January 2019 - Michael Nicholson hired on as office manager.
October 2019 - A farewell is said to Director of Worship & Music, Kevin Anderson as he and his partner move to the bay area.
2019 - Council president Joel Zimbelman, along with long-time Faith member Tod Kimmelshue, put into effect the Capital Campaign to raise money for big-cost facility repairs and maintenance.
February 2020 - Luke Nicolay, a Kansas native with his Masters in Organ, joins us a Director of Worship & Music.
Summer 2020 - Money from the Capital Campaign is used to install a new, state-of-the-art Audio-Visual system, which proves invaluable in keeping folks connected online during the COVID-19 pandemic.
April 2021 - We bid Colter Murphy farewell as he and his fiance return to his home in Montana.
Summer 2021 - Doug DeSoto becomes chair of Social Ministry.
August 2021 - The position of Director of Family Life is established, and is filled by Dani Vogel.