Puppy Ministry
Presenting the newest shepherd to tend the flock of Faith Lutheran: Eva! Eva is a German Shepherd/Blue Heeler mix. It's been noted that she shares some resemblances to Pastor Ben. But while Ben wears a collar to signify that he is called to proclaim the Word of God, Eva wears a collar so she doesn't lick herself. Pastor Ben is working to train Eva to love meeting new people. If you would like to meet Eva, please call the office!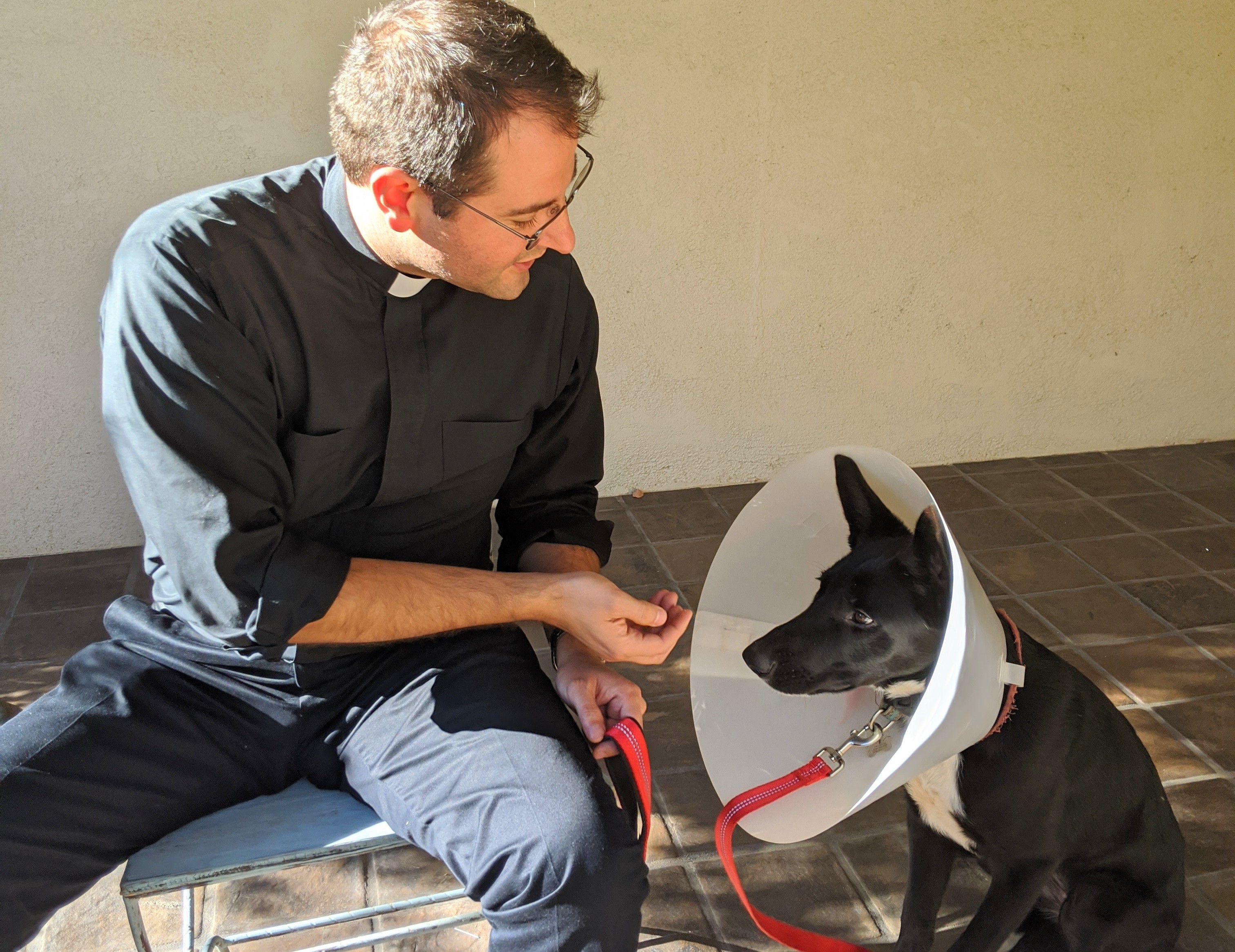 Meal Train
Meal Trains are Faith's way of lending a hand when one of our members is sick or injured. We cook dinners and deliver them so that our fellow FLC member has time to rest and recover.

Eucharistic Ministers
Our Eucharistic Ministers take and serve Holy Communion to those who cannot attend worship.

"Roses"
Roses are thank-yous that we send out weekly in our newsletters and monthly in our Faith Talks. Who gets roses? Lots of people! People who help out cleaning or doing gardening, people who make deliveries for other parishioners, people who organize events, people who bring literal roses to the Santuary...anybody who helps make our church the amazing place that it is! Read this month's Roses here!